Sheepdog Jiu-Jitsu's Pups Brazilian Jiu Jitsu Classes Are Fun For All!
Our academy offers Kids Brazilian Jiu Jitsu classes, perfect for ages 4-8, and taught by experienced instructors that focuses on the building blocks of discipline, respect, and growth in the styles of Jiu Jitsu. Incorporating Jiu Jitsu into your child's schedule is proven to show an increase in listening skills, a deeper understanding of core values, and an exceptional boost in teamwork ability.
Just fill out the short form below to learn more about our Pups Class!
Kids Brazilian Jiu Jitsu in Tulsa is Great for Any Child
Our Pups Class program, for kids ages 4 to 8, introduces our youngest members to learning martial arts. We focus on easy-to-learn self-defense concepts. It is a fun class and much of the time we are "playing a game" as far as the kids know, but it is carefully designed to teach them a fundamental Jiu-Jitsu skill. We also focus on building discipline, respect, and focus by encouraging the kids to demonstrate these attributes in every class.
They will also reap tons of added benefits. Just see for yourself how your child will:
Release energy in a constructive way
Meet new friends and mentors
Learn self-defense and bully prevention
Gain improved focus and attention span
And so much more!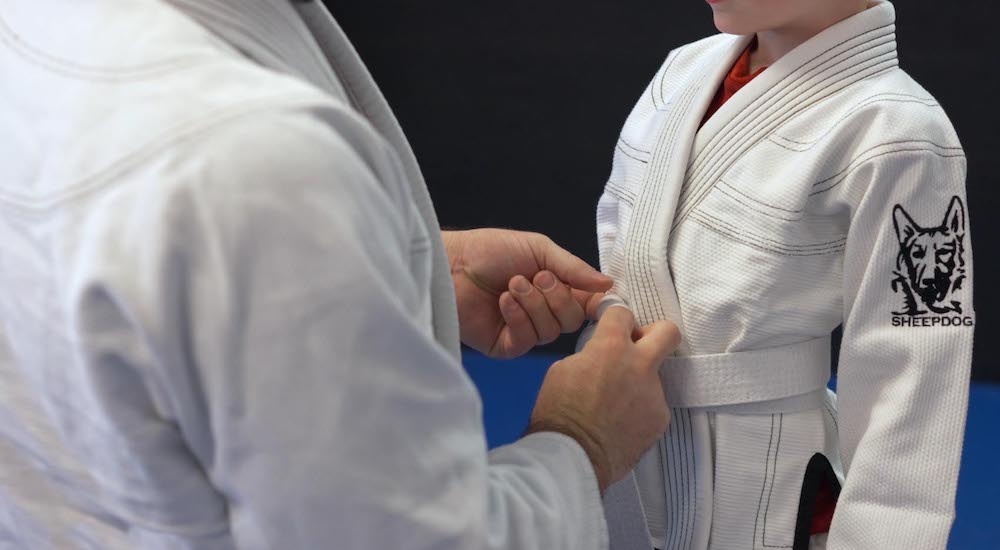 Sign Your Child Up Today!
If you are interested in enrolling your child in our Pups BJJ Class, please click below to fill out the short form. We look forward to speaking with you soon, and can't wait to start working with your child.